Meet some of the experts behind our innovation and technologies, leading the way and guiding the world towards a healthier and safer society.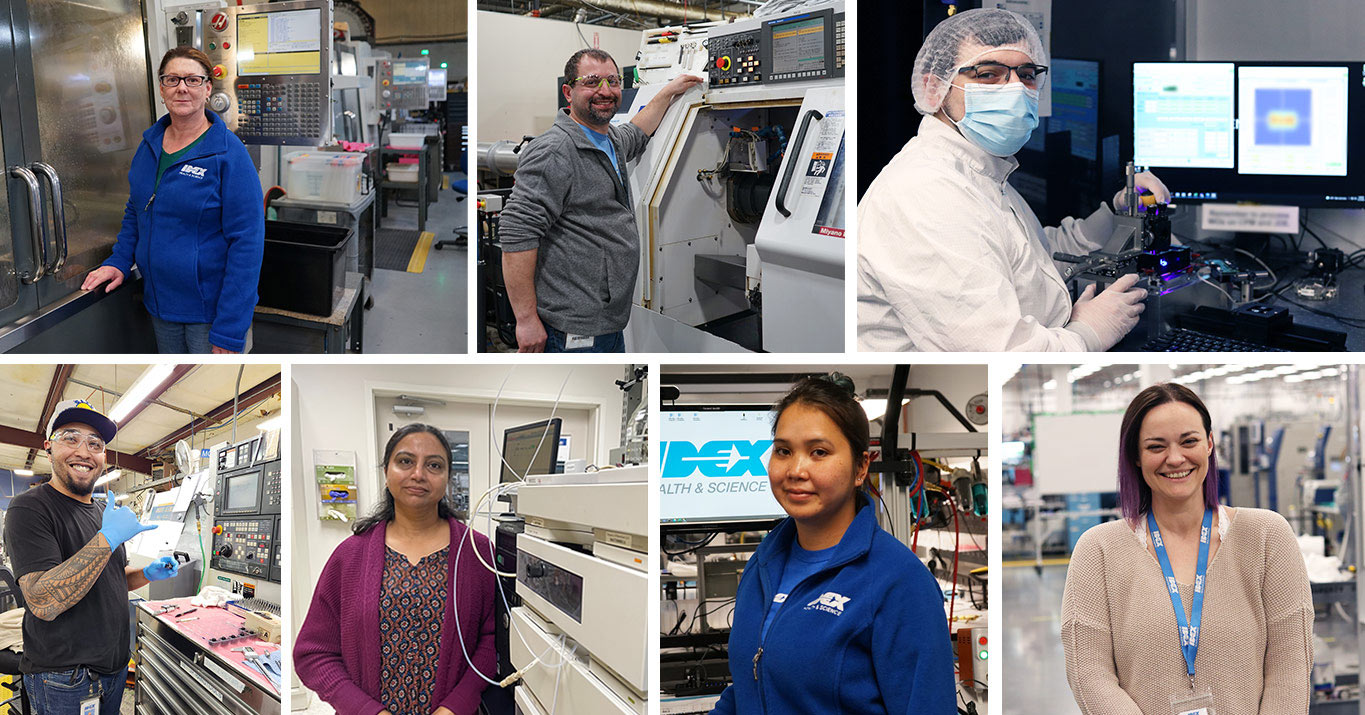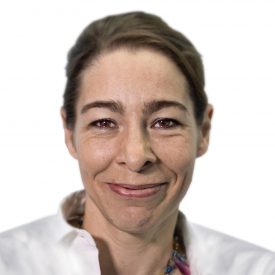 I am a Senior Applications Engineer. I am IDEXology. "I love science and mathematics, which is what initially led me to study optical engineering. As an application engineer I have the opportunity to work with all aspects of the company, from R&D to the manufacturing floor. This role demands a critical thinker and someone who is curious and willing to ask questions, which is perfect for my inquisitive nature. The more you know about customers' needs and applications the better you can help develop an answer for them. Taking a collaborative approach to customer challenges allows me to better meet their needs and deliver value-added solutions. "
Anne Souchon, France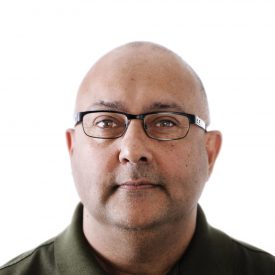 I am a Sales Director of Optical Filters. I am IDEXology. "My story starts by working directly with customers and clients to understand current and next-generation applications. Their passion to improve instrument design fuels our innovation to meet and anticipate their needs. Our customers are striving to improve longevity and wellness of humankind; we get to be a part of engineering their success. IDEX Health & Science values my history as an engineer and entrepreneur and allows me to work with my team like an agile startup even though we are a worldwide organization. We are dedicated to supporting Life Sciences, advancing improvements with breadth of engineering and manufacturing to support our customers. Our focus on timely and enabling solutions is paramount to customer progress and I appreciate being part of a company devoted to customer success. "
Moez Adatia, Windermere, FL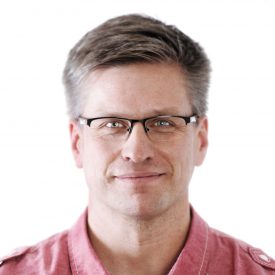 I am a Director of Continuous Improvement. I am IDEXology. "The scientific method may not be the first thing you think of when you see my job title but it gives the organization a common framework to solve real problems. Solving problems scientifically using facts and data allows cross-functional teams to become increasingly nimble and adaptive to our changing business climate. By helping those teams identify and solve problems scientifically, we not only solve the tactical quality issues but also prevent similar situations from happening again. Looking at things from the scientific perspective allows the best solutions to be implemented to better solve the problems for our customers."
Brian Bakke, Oak Harbor, WA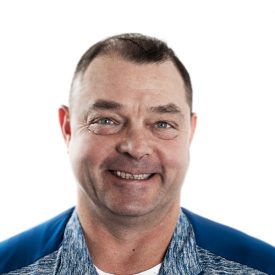 I am a Lead Engineering Technician. I am IDEXology. "Challenges, determination, and success—these three words describe my experience with the product development process at IDEX Health & Science. Every day I am inspired to help our customers because I know the products I research and develop may someday lead to a cure for cancer. To enhance one customer's perception of the supplier partnership, I implemented data-based decision making and statistical analysis to allow the team to lower the per part, cutting time by 25%. Other innovations I have developed include enhancing our database to track changes and show where processes are irregular. This allows us to reduce risk for the customer by providing a more reliable product, lower costs, and improved quality."
Mark Mendrick, Rochester, NY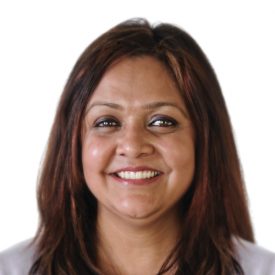 I am a Business Line Vice President. I am IDEXology. "My background is in engineering; however, I realized very early on I wasn't made to sit behind a desk. I wanted to help customers strategically get to the next level. By aligning industry know-how and trends with the customer's needs I help them build value-added solutions. I achieve this by providing platform-level instrumentation components that are developed collaboratively and transparently in a timely manner to meet launch goals. IDEX Health & Science inspires me to be a team player and focus on our partnerships with customers. As the key point person between operations and execution I oversee products through their entire lifecycle, strategizing the best course of action from womb to tomb. This approach ensures the alignment of our expertise and capabilities with our customers' needs and expectations, to deliver the best technology."
Saba Jazeeli, Middleboro, MA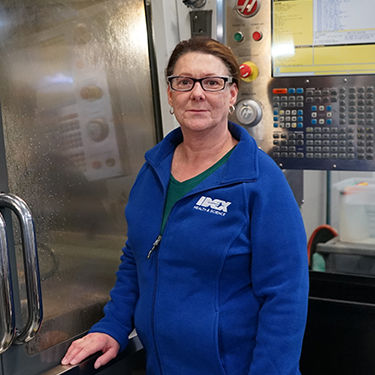 I am a CNC Machinist. I am IDEXology. "I had to try," said Lynn Baker as she reflects on her long-time career as a CNC machinist. It all started 38 years ago. Lynn was working at a manufacturing company and they needed machinists. "They put up a sign-up sheet and encouraged people to take classes. I thought to myself: Go for it and see what happens."
Lynn spent one week working on a machine during the training. She was one of the best in the class. She got the job. 38 years later, she is now a Value Stream Lead at IDEX Health & Science in Bristol, CT where she has worked for the last 34 years.
"I am the lead for the plate line (the beginning of the manufacturing process). I help move material through the area and make sure everybody has work. I also work on my own CNCs."
She admits she had no intention to become a CNC machinist, but she does remember how tough it was being a woman entering a male dominated industry. "Back then, it was a boys club in this industry. There were hardly any CNC machinists that were women, and you were not taken seriously. It was tough, but things have gotten much better," said Lynn.
The IDEX Health & Science facility in Bristol continues to grow their female workforce with CNC machinists. They currently have five machinists that are women—recruiting some of them from local colleges—all of them eager to learn and grow.
"Even after 34 years, IDEX Health & Science helps me to keep growing with training, new products and projects. I learn new things every day. It's never stagnant. The people here are good to work with. When there is a challenge, we find a way to make it work. Plus, it's a very clean, organized environment and the benefits are very good.
My advice to women entering this field? Don't limit yourself just because it's a male dominated field. I'm proof that it can turn out to be a wonderful, fulfilling career," said Lynn.
Lynn Baker, Bristol, CT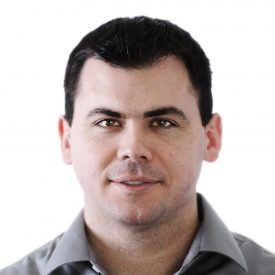 I am a Business Line Director. I am IDEXology. "My story begins with transparency and a commitment to providing the best possible solutions. By working as an extension of our customer's design team, my team is able to leverage multi-market and product expertise to solve problems our customers don't have the time to become experts on. When manufacturers involve us in their development process early, we can evaluate their system and propose solutions engineered to save them from costly pitfalls and improve product development timelines. By working together, we enable key developments that allow our customers to innovate, making their instruments faster and more accurate. We don't stop at solving customer problems, but aim to advance the pace of discovery and improve patient care."
Tyler Liebig, Rohnert Park, CA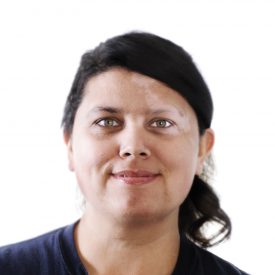 I am a Production Operator II. I am IDEXology. "My story begins with a passion for improving the lives of others through innovation. I don't work with customers directly, but the satisfaction of our customers is always my top priority. If I can find a way to improve our product or processes, I share this information with my supervisor to ensure these improvements can be implemented safely and effectively. By always looking for new ways to solve problems, I help IDEX Health & Science reduce cost, save time, and improve customer satisfaction."
Diana Sievert-Wood, Oak Harbor, WA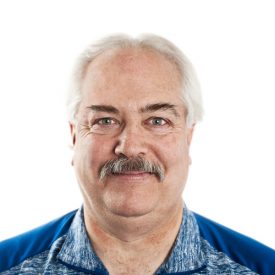 I am a Lead Engineer. I am IDEXology. "My main focus is to provide creative engineering in a collaborative, team-based, customer-focused environment. I enjoy the challenges that each opto-mechanical application provides. It is truly inspiring to know that we contribute to next generation diagnostic and sequencing equipment that can ultimately benefit mankind. We understand that it's difficult to find quality, highly complex opto-mechanical systems at a competitive price point; therefore, we aim to provide systems that can advance DNA sequencing processes and drive down the overall cost per sample."
John Stephan, Rochester, NY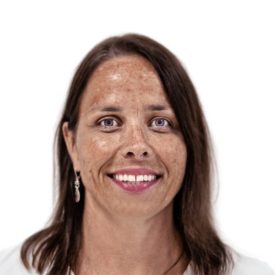 I am a Director of Continuous Improvement. I am IDEXology. "I lead a cross-functional team of software and mechanical engineers for our optical filters division. By aligning priorities across the group, our team works seamlessly together to ensure your product gets to its final destination on time, to spec, and with repeatable results. For the past decade, it has been a privilege to work at the company that is leading the pack, not following in other's footsteps. Each day we strive to set the bar a little higher by pushing each other to continuously improve and positively impact the lives of others – both in products and the people with whom we work."
Dawn Mortimer, Rochester, NY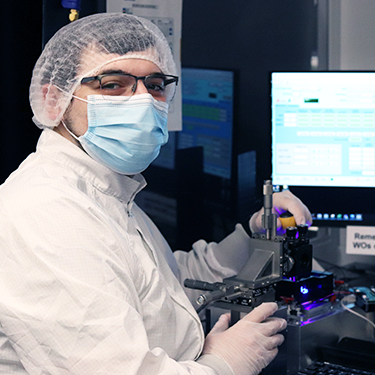 I am a Laser Technician. I am IDEXology. "I wanted to be the shield, not the sword," said Jonah Wright, Laser Technician at IDEX Health & Science in Rochester, New York. Originally from Ottumna, Iowa, Jonah first encountered IDEX at a recruitment fair after completing a Laser and Optics Program. Of the multiple companies in attendance and potential job offers, IDEX was the only in-house health manufacturer. "I liked the idea of helping to protect life."
When a few friends spoke highly of the same program he later enrolled in, Jonah discovered he had an interest in Laser Technology: "they loved the properties of working with lasers and optics, and how it's such cutting-edge technology. It really drew me in, and there are so many opportunities."
Jonah's responsibilities revolve around manufacturing, troubleshooting, and analyzing laser and optical systems, and, after 3 years with IDEX Health & Science, one of Jonah's favorite parts of his job is "learning from other experienced engineers and technicians." There is a strong collaborative environment at IDEX. Although developing an understanding of an issue, especially if it's not a common problem, can be challenging, there are always coworkers willing to "work through a problem."
As for advice for anyone thinking about this line of work: "Don't be afraid if you don't know what lasers do or how optics work. Dive in, there's tons to explore.
There are new developments happening all the time that will change everyday life as we live it."
Jonah currently resides in Scottsville, where he and his fiancé recently welcomed the birth of a child, so "my time is all things 'baby,' right now, but I also enjoy hiking, gaming—I constructed my own gaming PC—and fish keeping."
Jonah Wright, Rochester, NY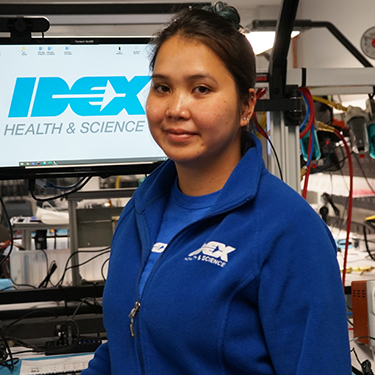 I am a Mechanical Engineering Technician. I am IDEXology. Tieng never liked doing computer or paperwork. "I like being hands on," she said, and Tieng choose the perfect career to keep her interested. She's a Mechanical Engineering Technician at IDEX Health & Science in Bristol, CT. Her role involves many hands-on product focused tasks – from testing, to assemble, and training.
Tieng immigrated to the United States from Thailand when she was 4 years old. "I came from a large family with 6 kids. College was not a priority." She persevered and attended Naugatuck Community College in Waterbury, CT and got a degree in Electrical Engineering Technology. She started working at IDEX when she was in college and has been employed there for over 7 years.
"I enjoy my job at IDEX. I am doing a lot of different things, and there are a lot of challenges that are fun to figure out. I like having a voice in the process," added Tieng.
There are many challenges that keep Tieng on her toes. "Part of my role includes writing instructions, so people can follow how to assemble a product. At first it was intimidating. It was not my favorite thing to do. Now that I know the job better, it got easier.
IDEX has been a great opportunity and career path for me. I really enjoy the job and the people that work here," said added. For Tieng, finding a job that involved hands-on tasks was not the only thing that mattered. "I also appreciate that IDEX is helping the community with donations. That's important to me," she said.
Giving back to the community is one of the top considerations for job seekers when seeking a new employer. IDEX has a strong commitment to giving back and recently received recognition for its volunteer efforts. The Bristol location is making this a top priority in the coming year and has already participated in several community efforts.
Tieng's advice to people thinking about entering the field? "If you enjoy hands-on tasks like me, go for it." Careers in engineering have experienced steady growth over the last few years and it's projected to remain steady for years to come.
Tieng Xayavong, Bristol, CT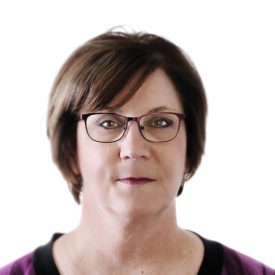 Karla Sharkey, Oak Harbor, WA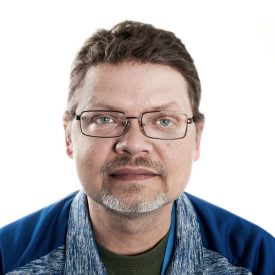 I am an Assembly Engineering Technician. I am IDEXology. "My story focuses on teamwork and creating reliable assemblies. The assemblies I build are primarily focused on custom lenses for optical systems. I enjoy the challenge of enhancing the process of building these optical systems. The solution I am most proud of is the development of a regimented assembly process that reduces the costs of poor quality and rejected parts during testing. I ensure the customer only receives high quality assemblies from IDEX Health & Science."
Bill Gillett, Rochester, NY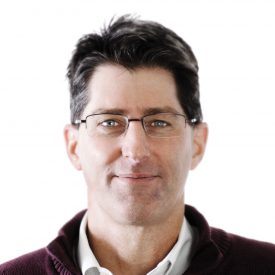 I am a VP of Technology, Strategy and Business Development. I am IDEXology. "My story begins with trust. By choosing to work with IDEX Health & Science our customers place their trust in our knowledge and expertise. In exchange, we provide holistic, highly-integrated solutions that allow customers to reduce their management burden, decrease their time to market, and most importantly — reduce risk. I take pride in the solutions our teams are able to create for customers because I know the work our customers perform directly impacts patient outcomes or enables the basic science necessary to improve lives."
Jim Sirkis, Wallingford , CT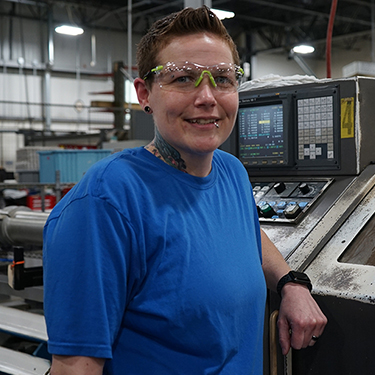 I am a Machinist. I am IDEXology. Lauren followed in her dad's footsteps. He was a machinist. "I always wanted to get into manufacturing," she said. Lauren is a machinist at the IDEX Health & Science Middleboro, Massachusetts facility.
She recently celebrated her one-year anniversary working at IDEX, but her journey to become a machinist began when she started working in deburring for a different company several years ago. They sent her to a course for machining. Soon after, she saw a job opening at IDEX.
"It was actually for receiving, but the HR person saw on my resume that I had CNC experience and asked if I wanted to apply for an open machinist job. "I was excited to get my foot in the door and get into machining," said Lauren.
Lauren's duties include setting up machines and jobs, changing tooling, measuring parts, and making off-sets to ensure the proper dimensions of the parts. "It's very hands on which I love," said Lauren. Lauren jumps at every opportunity to learn new things. She can operate roughly half of the machines in Middleboro and set up nine different ones. "There is always opportunity for growth here," she added.
When asked about the culture at IDEX she emphasized the teamwork atmosphere. "People are very helpful here. Management is awesome. We work together to solve issues. I never worked for a company like this. I love it here," Lauren said.
Lauren is originally from Massachusetts. She loves hiking with her dog, camping and hanging out with her family.
Lauren Tellier, Middleboro, MA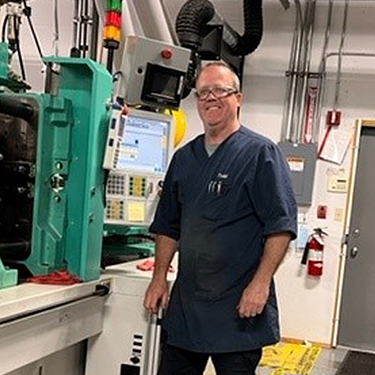 I am a Production Lead. I am IDEXology. "The teamwork is one of the reasons I like working here" said Todd Hanson, Production Lead at the Oak Harbor facility in Washington. Todd is celebrating 30 years at IDEX this July.
"I really enjoy working with everyone. The people are fun and we all work very hard."
Teamwork is a key attribute in Todd's position. His duties include a variety of tasks where he works with different team members. "I do a little bit of everything. From scheduling, handling work orders, directing people where to work, setting up machines, quality assurance of products to mixing materials."
The IDEX Health & Science facility in Oak Harbor manufactures connections— the nuts, ferrules and tubing that are used in critical life science applications. Teamwork and dedication helped Oak Harbor achieve record sales this year. "Even during the supply challenges, everyone works hard to get the job done," Todd added.
In his spare time, Todd is a sports enthusiast. With four boys in sports and an earlier morning work shift, he was able to coach youth baseball, football and soccer for several years.
His advice to people thinking about entering this field? "You can go as far as you want to go. There is a lot of opportunity for advancement especially at IDEX."
Todd Hanson, Oak Harbor, WA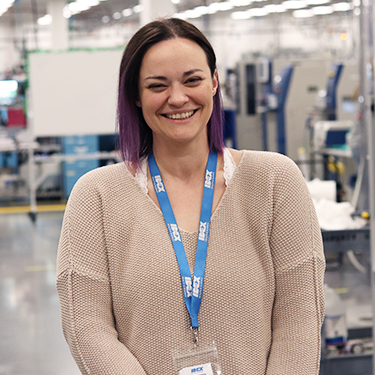 I am a Manufacturing Team Finishing Lead. I am IDEXology. "As long as you're willing to do the work and be teachable," says Jennifer Young, Manufacturing Team Lead—Finishing Department at IDEX Health & Science, "you can grow." A common misconception of the Optics and Photonics industry is that you need to have an extensive knowledge base before applying. "You don't have to know all about Optics or even go to school for it [to start]," said Jennifer. "There's so much to learn, but you can also be taught so much."
Jennifer had been a stay-at-home mom to four kids for fifteen years and was looking to reenter the workforce when she started at IDEX Health & Science. "I had worked in Optics prior to becoming a mom," said Jennifer, who decided to apply after seeing how much her husband enjoyed working there. He joined Semrock, which was then later acquired IDEX Health & Science, 20 years ago. "I really hadn't had a job in so long and how much [my husband] loved his job really appealed to me. He loved [it], so why wouldn't I?"
Now, six years later, Jennifer is settling into her new role after a recent promotion first to Finishing Technician and now to Finishing Lead. "I'm mostly an inspector, and I do the training of other inspectors," said Jennifer. She also assists her manager on the Finishing Floor. "My day-to-day challenges are learning different training methods to help [people] succeed and learning to talk to them and figure out what they need." She also really loves how diverse and fun her coworkers are, "everyone really gets along. People like the people they work with here."
Jennifer and her husband live in Brockport, New York with their four kids. She loves visiting breweries with her husband and family time with her kids, especially visiting museums and hiking.
Jennifer Young, Rochester, NY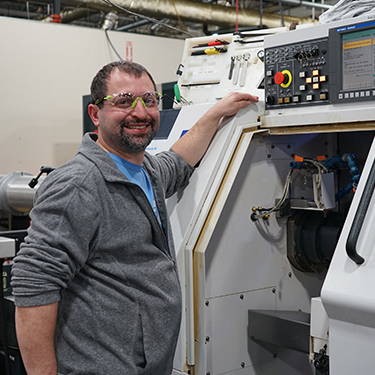 I am a Machinist. I am IDEXology. Derrick has been with IDEX Health & Science for over 12 years. He is a Machinist at the Middleboro, Massachusetts facility. "When I applied for the position I saw a lot of potential for advancement," said Derrick.
Derrick was new to manufacturing at the time. In the beginning, he was coming in on the weekends and started to learn new things. "It was not just a job. It was a career. It gave me the opportunity to move up," he said.
He now works first shift and some of his job duties include taking care of the main area, setting up products and keeping up with production. "Some of the tasks may seem very technical, but I find them easy to break down. This is a great field to get into if you like hands-on work," Derrick added.
Some of the reasons that keep Derrick at IDEX? "The team is incredible. They help me learn new things, and the people are very nice. I like the fact that we do a lot of community activities. Past companies I worked for did not do that."
Derrick is originally from Massachusetts. In his free time, he likes hiking mountains, and is interested in RC cars and trucks, and also does carpentry.
Derrick Rodrigues, Middleboro, MA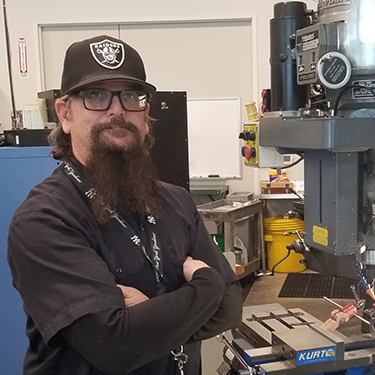 I am a Tool & Die Maker. I am IDEXology. "Machinists are like Doctors. We have specialties and work on specific machines or parts," said William Sweatt. William is a Tool and Die Maker at IDEX Health & Science in Rohnert Park, CA. Tool and die makers are considered highly skilled crafters in manufacturing.
William's specialties include making and maintaining all the tooling for production, and making the prototypes that engineers design for manufacturing. He is an expert at his craft, and has been in the industry for over 35 years, recently celebrating his 36th year working at IDEX.
"I started right out of high school. I saw an opening at IDEX. I really enjoyed shop class in high school, so I decided to apply," said William. He started off on the production floor and IDEX paid for his apprenticeship at NMTA in California where he became a state certified Tool and Die Maker.
Even after 36 years in the business, William is still learning new things. "There is always something new to learn. But, there is also a lot of consistency at IDEX—it's a very solid and secure business," he added.
When asked what he likes best about working at IDEX, he had plenty to say. "The comradery is awesome. People are willing to help. The culture is nice. The HR team is informative and transparent. They are always planning activities, volunteer events, and holiday celebrations. It feels like a family here."
William offered some insight for those considering a career in his trade. "It's a good time to get in machining. It's a very satisfying career. You can create something out of a hunk of steel that becomes a prototype for thousands of products. It's rewarding, especially at IDEX Health & Science where those products help make a difference around the world including IDEX's recent work to help fight Covid-19."
William lives in California with his wife. In his spare time, he enjoys disc golf, going to the movies, and spending time with his family including his dog Oscar.
William Sweatt, Rohnert Park, CA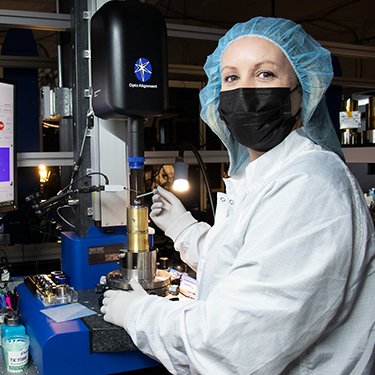 I am an Optical Assembler II. I am IDEXology. "There's [always] going to be a need for Optics," says Jennifer Parrotte, Optical Assembler II at IDEX Health & Science. "And it's not something many people realize, but we are in the hub of Optics for the United States [Rochester, NY]." Jennifer has worked in the Optics and Photonics industry for the last seventeen years, having been introduced by her father after his lifelong career in the industry. "My Dad was a Machine Shop Manager for another company and [when a position opened up], he asked if I wanted to come in and interview. I thought, hey, why not? It can't hurt, and now here I am."
Jennifer joined IDEX Health & Science in 2021 after hearing about the excellent benefits package and supportive work environment from friends. While she started out her career inspecting and packaging lenses, she has since worked her way up to more in-depth inspection and assembly. Her main responsibilities now include the daily potting of lenses within spec to meet customer needs.
When asked If Jennifer has any advice for someone thinking about entering this line of work: she said to "absolutely go for it. You can learn so much here and use it in all other aspects of your life. The Optics [Industry] isn't going anywhere; it's only going to expand and get broader."
Jennifer loves spending time with her two kids, especially swimming in the summer, and taking their annual vacation to the 1000 Islands.
Jennifer Parrotte, Rochester, NY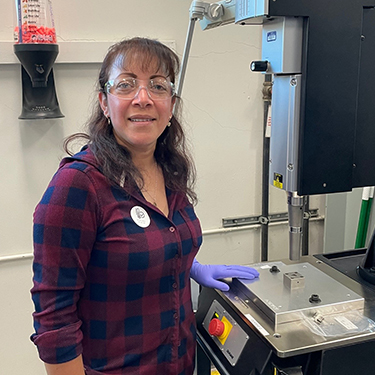 I am a Technician. I am IDEXology. Esmeralda is a Technician at IDEX Health & Science in Rohnert Park, CA. She may be new to the role, but she has been with the company for over ten years. She started off as a temp and then took a full-time position in production. She started her new role as a Technician in March of 2022.
"I like this position. It challenges me, but in a good way. I like new challenges and learning new things to see what capacity I have," said Esmeralda.
In her new role, she has many technical and hands-on responsibilities. She creates and updates instructions on how to assemble subassemblies, actuators, and rotor seals. She also trains employees and performs preventive maintenance on machines for the sub-assembly line.
"I like the fact I am learning something new every day. I am a hands-on person, so this position is perfect for me," she added.
When asked what she likes best about working at IDEX, she said, "I like the vibe here and I like the people. Everyone is willing to work with each other and help one another. It's also rewarding to make these products that have a bigger impact around the world."
"If you are looking for a challenge, this company is a good choice. There is a lot to learn," she added.
Esmeralda is originally from Mexico. She has been living in California since 1995. She enjoys hiking the many trails in California with her dog.
Esmeralda Mondragon, Rohnert Park, CA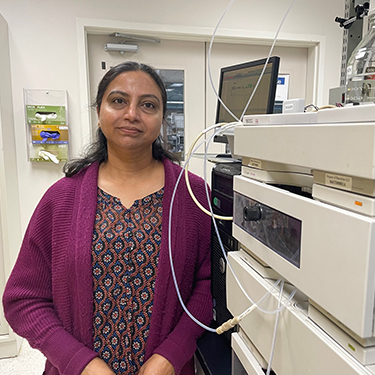 I am a Machine Technician. I am IDEXology. Satinder is never bored with her position. She has been working at IDEX Health & Science as a Machine Technician for ten years in Rohnert Park, CA, and she thrives on the new challenges that arise.
"I enjoy the new challenges I face every day. There's a lot of flexibility and I get to do different things," said Satinder.
Some of her duties include monthly calibrations, monthly PMs, and preventive maintenance for the degasser product line. "I have been doing this a long time and have a lot of experience handling machines," she added. Before IDEX, Satinder worked at a different manufacturing company as an assembler. She came to IDEX because she wanted to learn something new.
While there is a lot of maintenance work to ensure the machines are running properly and working on many different machines can be a challenge, she never feels like she is alone when solving problems. "The environment here is supportive. We work together as a team. For example, when I have an issue with a machine, I work with engineers to solve the problem," she said.
When asked what else she enjoys about working at IDEX Health & Science she said, "The benefits are good. I also enjoy the many employee celebrations we have."
Satinder lives in California and enjoys cooking.
Satinder Metla, Rohnert Park, CA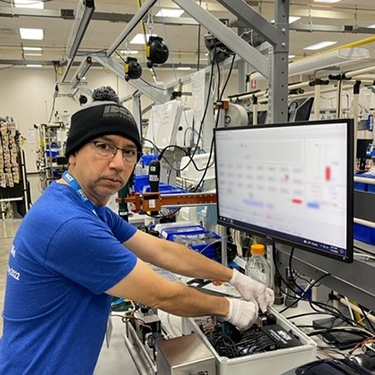 I am a Production Technician. I am IDEXology. Gus has been working at IDEX Health & Science since 1999. Currently, he is a Production Technician in our Rohnert Park facility. His main duties include assembling valves. He also supports other lines and anyone that needs help on the floor.
Before his career at IDEX, he spent ten years as a glass blower, which provided relevant experience in production and the importance of attention to detail. "That company closed down and I saw the opportunity at IDEX and applied. It was something different that I was interested in trying," said Gus.
Fast forward 23 years later, and he still enjoys his position. "I find the work interesting. I enjoy what I do. I am always learning new things," he added. He also appreciates the teamwork environment at IDEX. "My co-workers are great, and the environment is awesome."
When there is a challenge, he works with a team of people to overcome the obstacle. "Communication is key in this position. Trying to work with something new–like a new product–can be tough. I talk to engineers and build a test product. I learn how it works first," he said.
When it comes to manufacturing in the life sciences sector, Gus stated that the work is stable—even during economic downturns. "We are always busy here," he said.
Gus is originally from Mexico. He loves playing music and signing. In his spare time, he plays Latin music on his guitar.
Gus Tapia, Rohnert Park, CA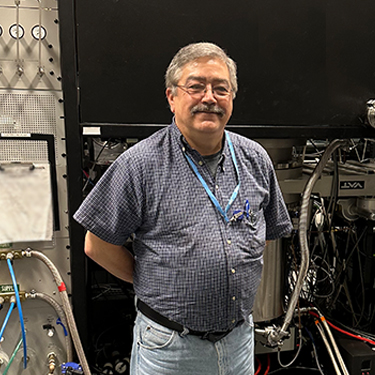 I am a Coating Equipment Engineer. I am IDEXology.
"The field of optics itself [is] quite intriguing," says Clive Rees, a former Coating Technician, current Coating Equipment Engineer for IDEX Health and Science. "There's quite a lot of opportunity for growth—especially in [Rochester, NY]—because this is a high-tech area for optics."
After graduating from SUNY Oswego with a BA in Arts, but lacking the funds to pursue graduate school, Clive made the transition into the optics industry after enrolling in Monroe Community College's 2-year optics program. Upon graduating, he started out at Kodak in multiple engineering positions that had "always [centered] around optics."
Clive was looking for a change when he was recruited by the HR Department at IDEX Health & Science: "I thought [IDEX Health & Science] had a lot of energy. I liked the people I interviewed with [and] the people I would be working with. I thought it would be challenging enough. I had spent a lot of my career in an office, and whenever the opportunity arose to get out of my cubicle, I'd get my hands on some tools and try to help out. This was an opportunity to do just that. And, by association, you learn a lot when you have to take things apart and put them back together."
As a Coating Technician, Clive's responsibilities revolved around maintaining correct operation of the coating machines. "We want to maximize uptime (runtime). [That could include] doing equipment swapouts, equipment modifications, repairs. [Making sure] we have adequate replacement hardware. We maintain critical inventory, maximize uptime, try to plan ahead so that we have enough support equipment and materials to keep coaters running, and we assist as needed on the floor if any of the coating associates require help."
Clive favorite part of his job is that: "there's always something new to work on. It doesn't get redundant, and there are unique opportunities to work on every day."
To anyone considering entering the optics industry, Clive says: "I wasn't a coating expert when I came here, but you learn by doing. And I think the industry is starving for people who can do hands-on mechanical / electrical / controls and some software work. And in this job—[a technician job]—you don't have to be a specialist. You don't have to know everything, but you have to be familiar with software, controls, electronics, mechanics, and optics."
There is also a very strong collaborative element to being a part of the coater maintenance team. "[We] throw questions and answers off of each other. 'Do you think it might be this? How about we try that? What do we need? Can I order something? What are we deficient on? What do we have more of?' You're learning in a team atmosphere and there are always opportunities for growth."
And, as Clive notes, "That's another thing that's great about IDEX. Movement within the company is allowed and encouraged. People readily move to different positions within the company. Some companies you work for, it's like you're never going to do anything else."
Clive lives in Rochester, and enjoys reading, listening to audiobooks, lawn maintenance for his home, and walking in his spare time.
Clive Rees, Rochester, NY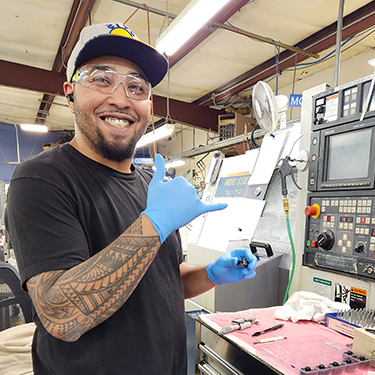 I am a Machinist II / Quality Control. I am IDEXology.
After High School, Rashon did not have a clear career path. "I spent a year overseas. When I came back, my dad invited me to work with him at a machine shop," said Rashon, Machinist II / Quality Control, at IDEX Health & Science in Oak Harbor, WA. "I found the work very interesting and decided to attend trade school to learn CNC machining. I wound up falling in love with the work," he added.
Rashon has been with IDEX for over 8 years. He started as a temp doing assembly work and worked his way onto a machine. At a prior manufacturing position at a different company, he helped make parts to clean up an oil spill. "I felt like I was helping to save the world."
That feeling still holds true at IDEX where he helps make parts for life science applications that better people's lives around the globe. "I am proud to know that what we manufacture has a direct impact on people's lives," he said.
When asked what he loves about his job at IDEX, he responded, "The culture and management are very approachable. I felt like just a number at other companies I worked for. It's so different here. I don't want to go anywhere else."
Careers in manufacturing are on the rise and there is a need to fill positions. "You get to see what your parts do, and it feels amazing to know you are helping the world," said Rashon. While there are challenges, he stressed IDEX's strong teamwork and open-minded culture help you tackle those challenges.
In his spare time, Rashon enjoys playing sports, video games, and hiking. He lives in Washington with his wife and three Pomeranians.
Rashon Jesus, Oak Harbor, WA