Making a Difference
IDEX Health & Science Is Proud To Be A Part Of The Fight Against COVID-19 By Enabling Critical Healthcare Applications With Vital Optofluidic Components And Subsystems.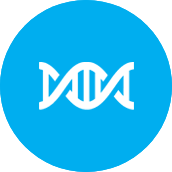 Virus Identification & Evolution Monitoring
Next Generation
DNA Sequencing
Achieve high resolution imaging and precise rapid reagent cycling to drive sequencing throughput.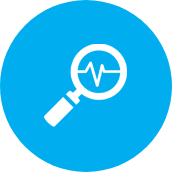 Molecular Diagnostics
Point of Care Testing (PCR, ddPCR,
LAMP, and CRISPR)
Increase fluorescence detection sensitivity and de-risk microfluidic development with reduced costs and simplified workflows.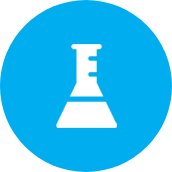 Critical Patient Diagnostics
Immune Response and
Clinical Chemistry
Simplify instrument design and maximize performance of reagent chemistries with our optimized fluidic subsystems and components.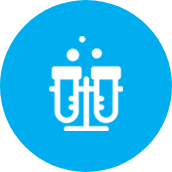 New Drug Development
Vaccine Development, Therapeutic Drug Development, and Clinical Trials
Enable bioinert flow paths for quantitative and qualitative LC/MS analysis, and shorten time to market for therapeutic drug treatments.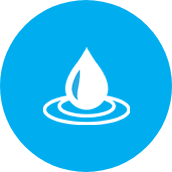 Public Disease Control & Prevention
Water Quality Monitoring, Food Safety Inspection, and Environmental Monitoring
Achieve accurate and reliable test measurements in a highly-efficient and compact manner.
We're Enabling Key Technology to Fight COVID-19
From the characterization of this new virus to mass testing, IDEX Health & Science has played a critical role in supporting our customers whose instruments are being used 24/7 in the fight against COVID-19. We work with diagnostic, sequencing, and biotech companies around the world who are creating new assays and instrument platforms to combat the pandemic. We are working diligently in compliance with new protocols to ensure employee safety and on time delivery to our customers.
HERE'S HOW SCIENTISTS ARE UTILIZING OUR OPTOFLUIDIC PATHWAY SOLUTIONS
YOU SEE INNOVATION, WE SEE INTEGRATION
Discover comprehensive optofluidic solutions for coronavirus related analytical instrument development in our COVID-19 Solutions Brochure.
IDEX Health & Science Is Honored To Be A Partner In This Fight

HOW CAN WE HELP YOU?
If you have any questions about our COVID-19 solutions, contact one of our experts.